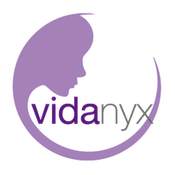 VidaNyx - Forensic Interview Video Management System for CACs
The Nebraska Alliance of Child Advocacy Centers has partnered with VidaNyx to help provide Children's Advocacy Centers (CACs) in Nebraska with a cloud-based digital video evidence management system for forensic interview recordings. VidaNyx supports the critical work of CACs and Multidisciplinary teams (MDTs) with a number of benefits including cost savings, time savings in procuring evidence, security in distributing interviews, efficiency in case management and much more! With these savings, CACs have more time to focus on supporting survivors' healing. To learn more about VidaNyx, click here.
---
Cutting Edge Cyber-Security
VidaNyx is built with military-grade encryption and 13 layers of security, ensuring peace of mind supporting due process for justice to be served. VidaNyx is both HIPAA certified and CJIS compliant, safeguarding survivors' most violating truths from getting into the wrong hands.

View this short video to understand the layers of security built in to provide peace of mind to CACs, MDTs and the hundreds of families they support each year.
---
Impact in Nebraska
VidaNyx was launched across Nebraska in 2019. The VidaNyx Impact report, below, shows the impact of implementing VidaNyx in CACs in Nebraska, including cost savings by MDTs. This is data that, without VidaNyx, is not captured by MDTs, and it helps support reporting, updating MOUs and identifying trends in MDTs. A national impact report is available below.
---
FAQs
Login trouble? Check this list first.

If you have troubles to login check the following:
1. Confirm you are using the right email to login (it is not case sensitive).
2. Check that you are using the right password. If you cannot remember it, just click on "forgot password" and create a new one!
3. You can create a new password only if you have used the system at least once (successful login)
4. Have your registered mobile device with you. Remember that to keep the children's cases safe we use multi-factor authentication (MFA) always; you will receive a code via text message to complete your login

We have a closet full of DVDs and Tapes; can I use them with VidaNyx?

Yes, VidaNyx can store files from past interview dates. However, the file format needs to be digitized first (preferably into an MP4 file.)

Once this has been done, you can simply follow the upload process to create a new interview and ensure that the interview date and metadata is representative of the original interview. At this time, the VidaNyx system is optimized for individual interview uploads.

For bulk uploading questions and guidance, please contact tpera@nebraskacacs.com

Does VidaNyx follow HIPAA guidelines?

Yes, VidaNyx was built from the ground up to meet HIPAA and other security requirements.

How secure is VidaNyx?

To keep children's disclosures safe, at VidaNyx we have a state-of-the-art cloud computing architecture. We architected our solution using 12 layers of security to give you peace of mind that protect against unauthorized access. The same security schema used by financial institutions, military applications, and Fortune 500 companies.

Does VidaNyx work with my existing Video Recording Equipment?

Yes, VidaNyx VMS CAC Edition accepts any video saved as an .mp4 file. Although VidaNyx is optimized for .mp4 files, it will also supports .wmv, .mov, .asf, .dav, avi, and .vob file extensions for forensic or medical interview uploads. Test files are required for all file types.

Furthermore, you can also upload other files such as PDF, PNG or JPG files that complement the case and helps the multidisciplinary team in charge or helps law enforcement and the judicial system to help the kids better.

What are the system requirements?

VidaNyx VMS CAC Edition works on any Windows-based PC or Mac with the latest version of the operating system and the latest version of Chrome or Firefox browsers. Mobile and tablet access is restricted to the Manager role dashboard view and it works from any iOS or Android-based device.

VidaNyx is accessible in Safari, with some limited functionality during video playback in special circumstances. Microsoft Edge is also an accessible browser, but we recommend using Chrome or Firefox for the best experience. For security reasons, Internet Explorer is not supported.

VidaNyx is optimized to calibrate for any internet speed as long as the connection is maintained. However, the faster the speed, the more efficient your workflow.

What happens to these videos if our CAC ever goes out of business?

The CAC can request a transfer of their license to another CAC or law enforcement agency via written documentation.