Amber Smith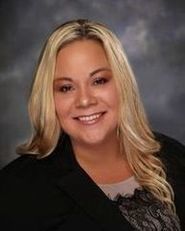 Amber Smith is the Outreach Coordinator with the Nebraska Alliance of Child Advocacy Centers. As the Outreach Coordinator, Amber will support existing and developing CACs with organized training and outreach efforts statewide. Through this role, she looks forward to supporting and encouraging teamwork to increase collaboration and coordination throughout Nebraska.
Amber originally entered the realm of nonprofits in 2013. It was then she discovered her passion for people. Amber has been blessed with the ability to embrace and influence her peers. She recognizes the power that each individual holds and delights when those around her discover that power within themselves. Amber has relocated to Omaha from Grand Island and previously served as Program Coordinator for Leadership Tomorrow.
Additionally, Amber seeks to empower youth through social change and responsible living. She also enjoys speaking to audiences of all ages and educating them on human trafficking, substance abuse, healthy relationships and social media safety. Amber is currently pursuing her Bachelor's Degree in Sociology at the University of Nebraska Omaha.