Many thanks to our donors and supporters. Your gifts, both large and small, will help us to achieve our mission of enhancing Nebraska's response to child abuse and neglect.
As a non-profit organization, we rely on the kindness of the community to help achieve our mission. The Nebraska Alliance is a 501(c)3 organization and all donations are tax deductible to the extent allowable by law.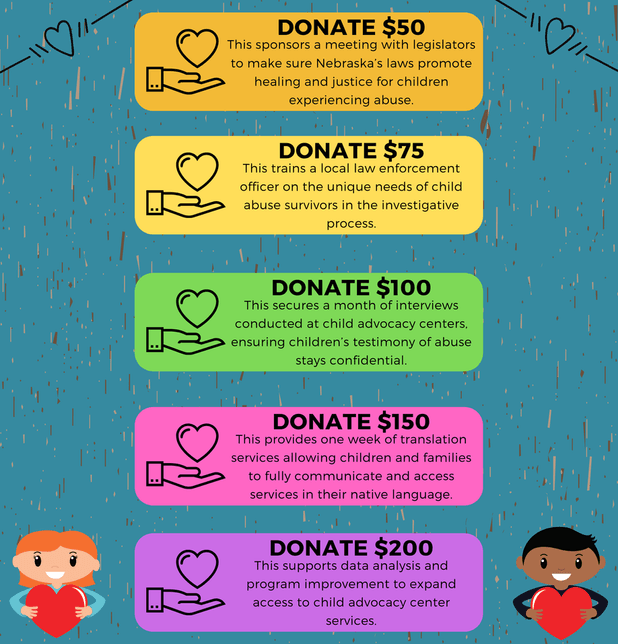 Scan to Make a Donation Now
To make a cash or check donation by mail, please send your donation to:
Nebraska Alliance
11949 Q Street
Omaha, NE 68137
To make a donation here, please continue to scroll down to enlist payment through our secured payment system.
Thank you in advance for your generous support that allows us to make a difference in the lives of thousands of people and their families each year.