Friday, October 21st from 12-1:30pm CST
ALL VIRTUAL VIA ZOOM
Calling all Multidisciplinary Team members!

Join us as we continue our 2022 Virtual Lunch and Learn Series: On The Menu.
The Nebraska Alliance of Child Advocacy Centers is serving up the knowledge and information your MDT needs on key topics and trends in child protection and child and family well-being.
October's Menu: LGBTQ+ 101
OutNebraska empowers thriving LGBTQ+ communities through education, celebration, and advocacy. This training teaches attendees about LGBTQ+ labels and definitions, pronouns, etiquette, and creating more affirming spaces.
Objective:
Raise awareness of and improve response to young people and families who identify as lesbian, gay, bisexual, transgender and/or queer/questioning (LGBTQ+) in child serving organizations.
Presented by: Abbi Swatsworth with OutNebraska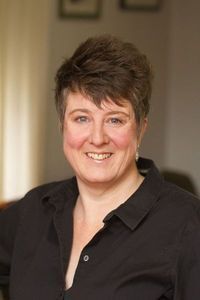 Abbi Swatsworth is the Executive Director of OutNebraska – a statewide education and advocacy organization that is working to celebrate and empower thriving LGBTQIA+ communities. With a degree in Social Work and more than 20 years of nonprofit experience, she brings an important perspective to her work. Abbi is a member of Lincoln Rotary #14, the Lincoln Mayor's Commission on Women and Gender, and serves on the advisory board of the Lincoln/Lancaster Women's Foundation and as a mentor for Omaha's Huespring. In her free time, Abbi enjoys all things women's sports, loves to cook, and spending time with her grandchild.
This series can meet statutory training requirements for MDT partners, continuing education contact hours and the 2023 CAC Accreditation Standards fulfilling components of Diversity, Equity and Access for CAC Staff.
Questions? Contact Kristin Chandler, Statewide Multidisciplinary Team Coordinator.