Wednesday, January 18th from 12-1:30pm CST
Calling all Multidisciplinary Team members!
Join us as we launch our 2023 Virtual MDT Lunch and Learn Series!
The Nebraska Alliance of Child Advocacy Centers is providing training opportunities on topics and trends in child protection and child and family well-being. Additionally, topics have been requested by CAC and MDT members statewide, and we are happy to fill that need!
January:
Microaggressions 201
This introductory training will provide you with what microaggression looks like and ways to help combat microaggressive behaviors.
Presented by: Annesha Mitra, MS
Director of Operations
Nebraska Alliance of Child Advocacy Centers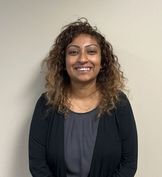 In her role as the Director of Operations, Annesha will manage the internal systems that allow our growing nonprofit organization to advance our mission of enhancing the response to child abuse in our state in partnership with our seven CAC members. She has a Bachelor of Science in Psychology and a Master of Science in Criminal Justice & Criminology from UNO. Currently she is working on her Master of Business Administration (MBA).
This series can meet statutory training requirements for MDT partners, continuing education contact hours and the 2023 CAC Accreditation Standards fulfilling components of Diversity, Equity and Access for CAC Staff.
Questions? Contact Kristin Chandler, Statewide Multidisciplinary Team Coordinator.