About the Program
Cultivating a Culture of Community: Developing a DEIAB Approach learning community program will take place from January 2024-June 2024. The program consists of learning modules (ex: webinars, local events, etc.) that are designed to provide foundational information of diversity, equity, inclusion, access, and belonging (DEIAB). Facilitated group sessions will provide an opportunity to deepen learning and awareness around DEIAB.
The goals of the Cultivating a Culture of Community: Developing a DEIAB Approach learning community program are to:
Increase awareness around DEIAB.

Expand and enhance knowledge of resources to support all identity groups.

Learn how to effectively apply DEIAB to work

.

Provide space and opportunity for collaboration with community members. 
Foundational Topics
Diversity
General Areas of Focus

•Consider cultural and ethnic intersectionality
•Reflection of identity
•"Who is here?"
Equity
General Areas of Focus

•Equality vs Equity vs Justice
•"Whose needs are met?"
Inclusion
General Areas of Focus

• Embrace differences and maximize similarities
• "Who is heard?"
Access
General Areas of Focus

• Accessibility for all abilities
• "Who can participate?"
Belonging
General Areas of Focus

• Cultivate a welcoming environment
• "Who feels welcome?"
Commitment to the Program
Be available for 2 hours each month for the learning community for the duration of the six-month program, with the initial meeting to occur on January 23, 2024, from 10:00am-12:00pm CST.
Optional 1 hour celebration following conclusion of the program.
Attend optional events related to diversity, equity, and inclusion.
Complete a survey to receive a certificate of completion.
Who Should Apply
Law Enforcement, County Attorneys, Probation, CAC Staff, DHHS, Mental Health Providers, and others with an interest to learn more about DEIAB.
Facilitated by both: Jennifer Dang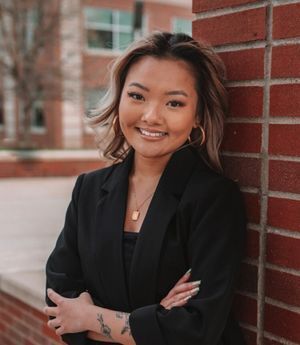 Jennifer Dang is currently the Outreach and Training Specialist at the Nebraska Alliance of Child Advocacy Centers. She graduated from the University of Nebraska at Omaha (UNO) with a Bachelor of Arts in Psychology and Concentration in Mental Health. She is also currently in progress with her Master of Science in Student Affairs in Higher Education. Prior to joining the Nebraska Alliance, she worked closely with college students at UNO as a peer mentor and most recently as an academic advisor in the College of Business Administration. Jennifer is passionate about Diversity, Equity, and Inclusion (DEI) and has been part of multiple DEI committees and is involved at Inclusive Communities. In her free time, Jennifer enjoys traveling, trying out new restaurants, watching reality tv and true crime, listening to podcasts, and spending time with her loved ones.
AND
Tyler Payne, M.S.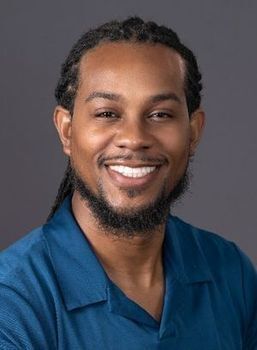 Tyler is the individual who can build relationships with strangers, students, staff, administration and finds happiness in helping people bridge gaps between the "unknown" and the "newfound reality". Showing people, a new paradigm of expectation and growth is what makes the anxious transform into the amazing.
Tyler worked in the Thompson Learning Community (TLC) at the University of Nebraska at Omaha and focused on support as the key to providing students with additional resources to take advantage of. Tyler taught D.E.I. leadership training that helps students to connect with others, and assume management skills, and tactics. This implementation of early leadership assists students in moving closer to their future career path and networking with professionals.
Tyler moonlights at The NorthStar Foundation as a professional consultant, university liaison and a creative writing instructor. Tyler provides elementary, junior high school and high school students with campus visits and tours to increase exposure and understanding that their future holds a four-year institution. Tyler also constructs academic/social/cultural workshops that help students to advance their skills and understanding of their self-awareness, self-understanding, and self-efficacy.
---
Questions? Contact our Outreach and Training Specialist, Jennifer Dang.
Disclaimer: We will be engaging in discussions about potentially sensitive topics such as race, religion, sexual orientation, and gender. All information shared will be kept confidential.
This DEIAB Learning Community can meet statutory training requirements for MDT partners, continuing education contact hours and the 2023 CAC Accreditation Standards fulfilling components of Diversity, Equity and Access for CAC Staff.